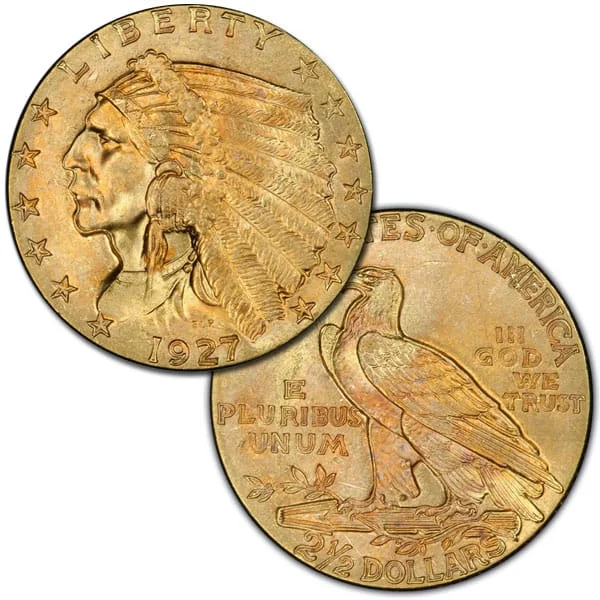 Scarce Incuse $2.50 Gold Indians
While America's $2.50 gold piece was the working man's coin of the 1800s and early 1900s, it was increasingly replaced by bank notes 10 years after the turn of the century. The final gold $2.50 pieces were struck from 1907 to 1916 and again from 1925-1929, the last of their denominations to be struck for circulation, ending a run that began in the 1790s.
One of the shortest-lived series in U.S. coin history, the 1907-1929 "Gold Indian" $2.50 coins are collector favorites today. People love the magnificent portrait of an authentic-looking Native American on the obverse and the proud Bald Eagle on the coin's reverse. But what really sets these coins apart is their recessed or incused design – which was basically a reverse of the normal die in that the design was pressed into the coin rather than the typical coin where the design rises outward from the coin. Designed by Boston sculptor Bela Lyon Pratt, the $2.50 Gold Indian is joined by the $5 Gold Indian struck during the same period as the only U.S. coins ever issued with incuse deigns, making them two of the most intriguing American coins ever issued!
Now you can secure one of these historic $2.50 Gold Indians for your collection – and in Brilliant Uncirculated (BU) condition! Though tough to find today, we have amassed our own spectacular hoard of fabulous $2.50 Gold Indians. Classic American gold is yours! Dates vary.
---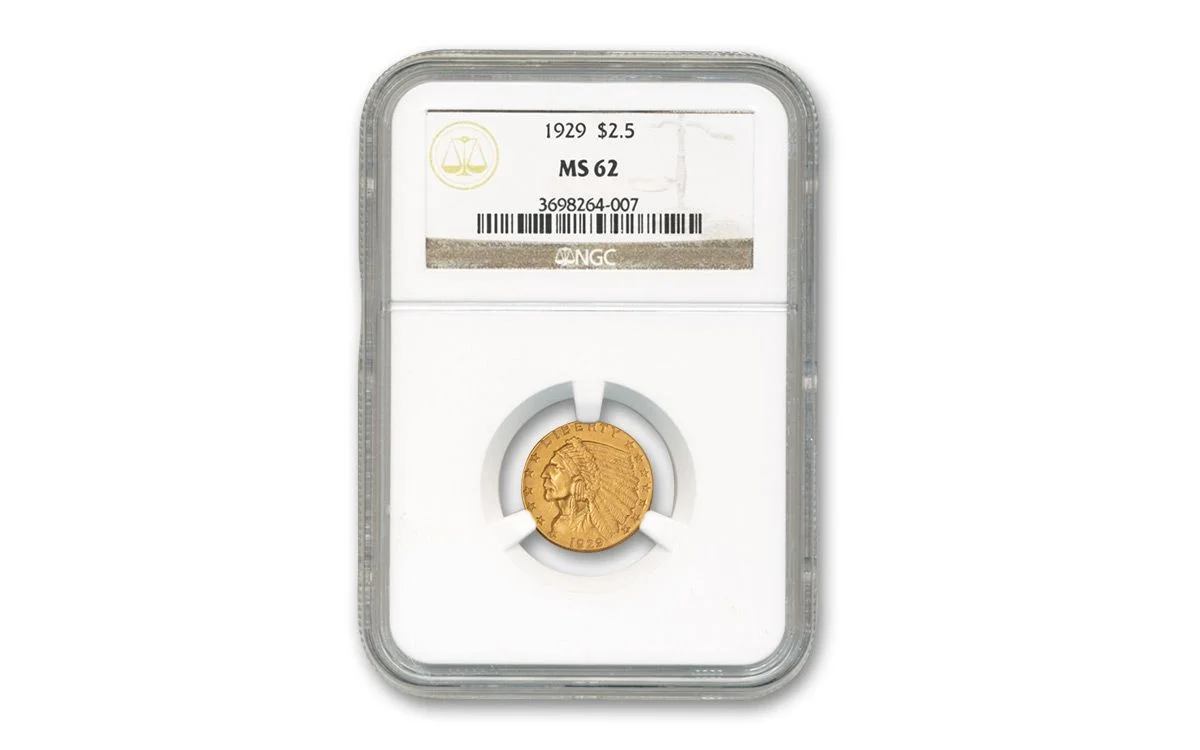 FAMOUS INCUSE DESIGN – Struck from 1908-1929, America's $2.50 Gold Indian coins featured a design that was recessed or incused into the coin. Only the $5 Indians struck during the same period featured this same incuse deign, making them two of the most intriguing U.S. coins ever issued. Designed by Bela Lyon Pratt, his initials "BLP" can be seen on the coin's obverse at the base of the Native American's bust.
STRUCK IN PURE AMERICAN GOLD – This coin has been struck in 3.76 gm of 90% American gold.
LEGAL TENDER U.S. COINAGE – The denomination of $2.50 is shown on the coin's reverse where it reads "2½ DOLLARS" Below the talons of the proud American eagle.
FANTASTIC GRADE FOR A COIN THIS OLD – Your $2.50 Gold Indian comes in fantastic Brilliant Uncirculated condition. That means it is almost as crisp and fresh as the day it left the mint a century ago!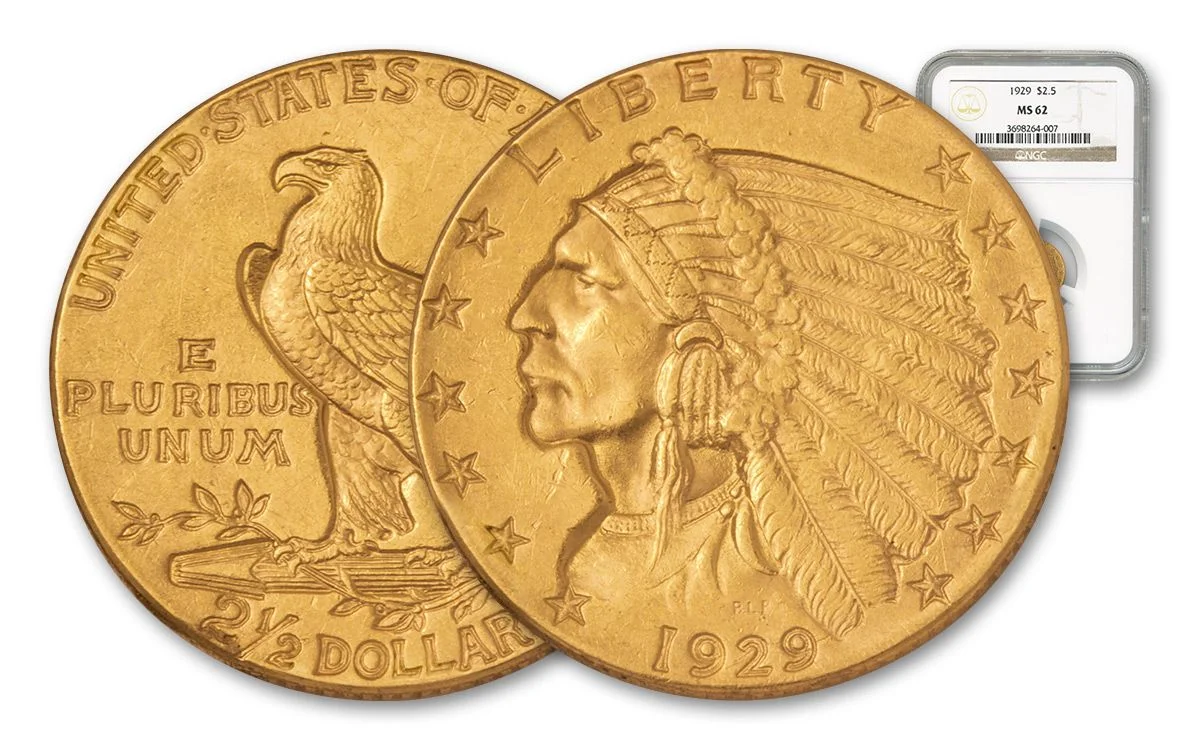 When the new $2.50 Gold Indians were released in 1908, folks gasped. The design was sunk into the surface of the coin rather than raising it above. And what a design! Secure yours now in Brilliant Uncirculated condition. Dates vary.
---


Year: 1908 to 1929
Grade: Choice BU
Strike Type: Business
Denomination: $2.5
Mint Location: "S" – San Francisco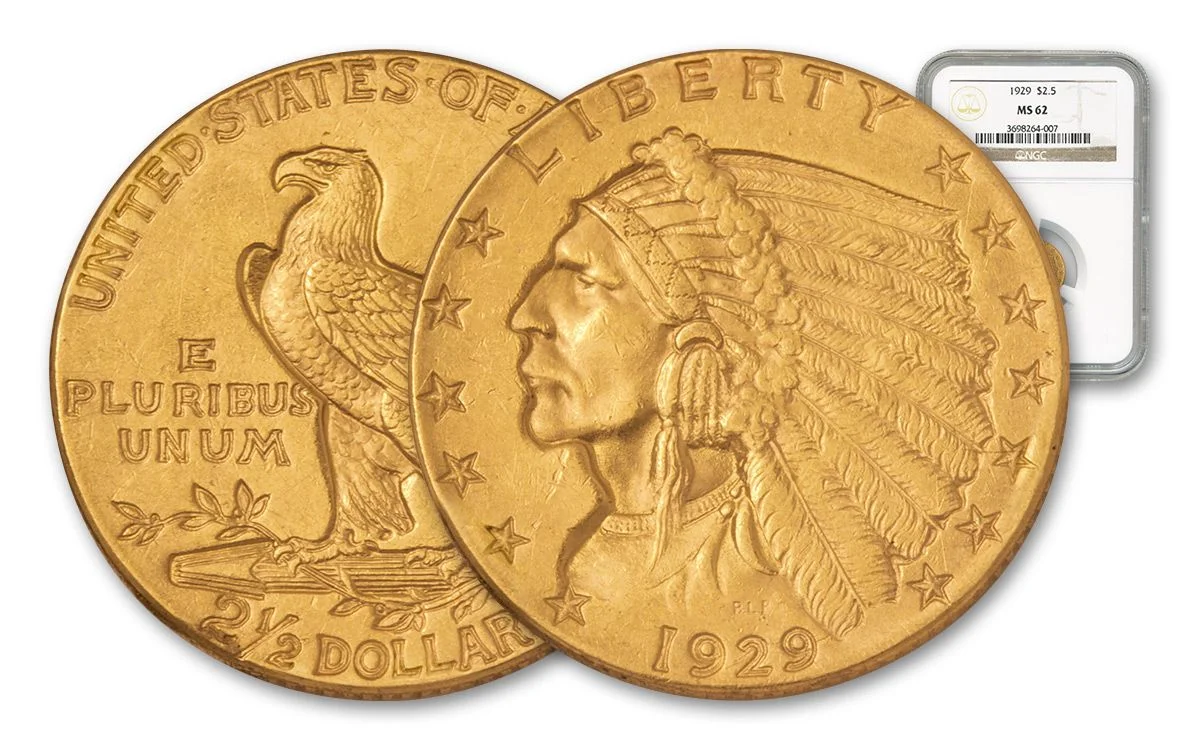 ---
INVENTORY SOURCED FROM ALL OVER THE USA!
Our team travels across the country every year purchasing some of the largest coin estates & collections. As a result, this allows us to offer some of the most unique and discounted coins offering online!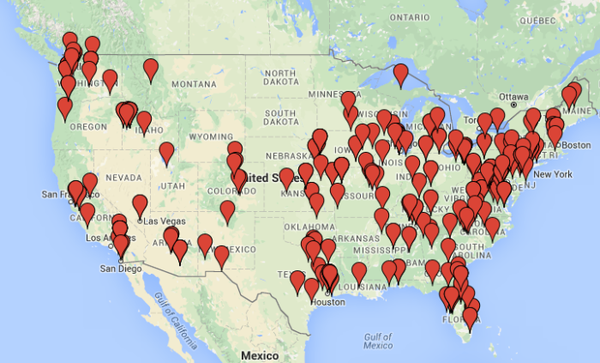 You will receive your order in 7-12 business days.
HEALTH SAFETY
As a result of COVID-19, we will sterilize the products and packages, you can rest assured to purchase orders.
PAYMENT CONFIRMATION
A confirmation email will be sent to you once the order is authorized and verified.
PROCESSING
It normally takes 1-2 business days to process your order.(Uncirculated collectible coins) Please note that holidays & weekends are not included.
It takes longer for us to process pre-ordered items,
please refer to our preorder page for more detailed information.
If items are prepared in 24 hours in your order, then we can ship it in one day.
SHIPPING
Shipment takes approximately 7 to 21 business days to reach destination countries (world-wide).
Once your order is shipped out, an email notification with the tracking number will be sent to you.
Please note: Total Delivery Time = Processing Time + Shipping Time
Your order will be shipped by the following business day (excluding holidays) via FedEx or UPS. (Delivery time 7–15 business days within the contiguous U.S., 7–15 business days to Alaska and Hawaii).
If your order is placed on Saturday or Sunday, it will be shipped by the following Monday.
Depending on your location, we will ship from different locations. On rare occasions, we might ship orders from a different location based on inventory, public holidays, or other unforeseen events.
Domestic orders will be dispatched from our main warehouse located in San Francisco directly to you.
DELIVERY
If you want to track your order, please click Track Order for more information.
CONTACT US
For more information about our privacy practices, if you have questions, or if you would like to make a complaint, please contact us by e‑mail at  Customer Service Email 
If you are emailing about your order, please make sure to include the order number or the email address used at checkout in your message. Thank you!